Maine is made up of small, tight-knit communities, at the heart of which are people who put their time and energy into raising healthy families and building strong ties with friends and neighbors. These community members often spend their free time volunteering, attending civic meetings, raising money for the local hospital, repairing the park down the street or answering 911 calls. Rob Jordan, who's lived in Bar Harbor for more than 30 years, is that kind of resident. He's been involved in the local chamber of commerce, the town council, the area rotary club and has spent years as a volunteer with the Bar Harbor Fire Department.
"As a former volunteer firefighter who helped take care of people in their moment of need, I never thought I'd be on a LifeFlight helicopter. What I remember most is the professionalism and the incredibly smooth choreography of the system."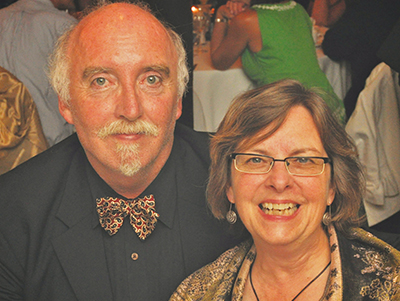 This is how Rob recalls his experience with LifeFlight when he found himself in need of advanced cardiac care that wasn't available at his local hospital.
It was the middle of the night when Rob woke up feeling like an elephant was sitting on his chest. He took some aspirin, but when the feeling didn't subside, he decided he should go to the emergency room. His 911 call was answered by a couple of his colleagues at the fire department, who placed an IV and took him to MDI Hospital. Emergency staff there recognized that he needed treatment from specialists at Eastern Maine Medical Center in Bangor, so they called for LifeFlight. By the time the flight crew arrived, the emergency staff had Rob nearly ready to go. After just a few minutes of prep, Rob was inside the aircraft and ready for the very short, 18-minute flight back to Bangor. As soon as they landed on the roof, the crew took Rob directly to the Cardiac Care Unit where cardiologists were waiting.
Several years of research has shown that when cardiac patients receive appropriate medication and treatment within about 90 minutes of the appearance of symptoms, those patients recover much better and more quickly. Thanks to the well-choreographed care that Rob received from Bar Harbor Fire, MDI Hospital, LifeFlight and EMMC, he was only in the hospital for about 3 days. It turns out Rob was suffering from some blockages in his heart, so his physician inserted a couple of stents and sent him home to undergo cardiac rehabilitation at his local hospital. Today, he's fully recovered and back to enjoying life with his wife, children and grandchildren.