Twenty years ago, we made a promise to change care in Maine.
We knew that trauma patients with survivable injuries were dying unnecessarily. We knew that critically ill patients were running out of time before they could reach the specialty care they needed to survive.
We knew that Maine's most gravely ill children needed treatment that was often far from their local hospital.
We also knew that we could make a difference. We knew we could change outcomes and reset the clock for critically ill and injured patients throughout Maine.
More than 25 years ago, the entire emergency care system came together to start an organized trauma system comprised of every hospital and EMS agency in the state. Shortly after, we put together the first specialized team of critical care nurses and paramedics with a mobile intensive care ambulance based in Bangor. Then, with support from the leadership of Northern Light Health and Central Maine Healthcare, as well as physicians across the state, we added helicopter teams to this newly evolving trauma system. Based at Northern Light Eastern Maine Medical Center in Bangor and Central Maine Medical Center in Lewiston, these locations allowed us to reach the greatest number of people in Maine in the least amount of time.
On September 29, 1998, our promise became a reality for a critically injured contractor working deep in the woods north of Deblois, rebuilding the power grid damaged by the ice storm. From that initial step, LifeFlight has been in constant motion—on the ground and in the air. More than 26,000 patients and families have been cared for by LifeFlight in every corner of Maine.
In this report you will see the ongoing evolution of LifeFlight.
Our medical technology and therapies are constantly progress- ing, improving the care we provide to everyone, from premature infants to the most complex cardiac patients. Over the years we have added invasive cardiac monitoring, mobile laboratories, ultrasound, multi-mode ventilators, intra-aortic balloon pumps and neonatal transporters. We have started a mobile Critical Care Academy that uses high-fidelity medical simulation to bring experiential education to hospitals and EMS agencies across the state. We recently purchased quick response vehicles to add another layer of support for EMS agencies.
We are on our third generation of helicopters. We have installed weather systems and point-in-space instrument flight procedures. We have helped build helipads at nearly every hospital in Maine and helped Aroostook County airports purchase trucks to deliver fuel to our helicopters at nearby hospitals. We have installed night vision technology and new aviation safety technology in the helicopters. We have added a fixed wing air- plane for long distance transport, specialized ground ambulances, and a third helicopter (our first with 'next gen' capabilities). We are building a first-in-the-nation 'next gen' low-level aviation routing structure, and are working with the FAA and MDOT to further develop our performance-based navigation.
Over the years we have been nationally and internationally recognized with awards for quality, innovation, safety, community service and leadership.
Across twenty years of service LifeFlight has undergone enormous change, and in the years ahead the pace of change will continue to accelerate.
What has not changed is the original vision, the mission to serve Maine, and the values we bring to work every day. With your support, the promise continues.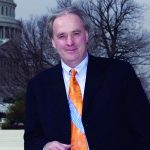 Thomas Judge, Executive Director
LifeFlight of Maine and The LifeFlight Foundation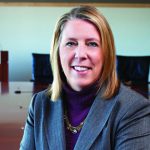 M. Michelle Hood, Chair
Management Committee LifeFlight of Maine