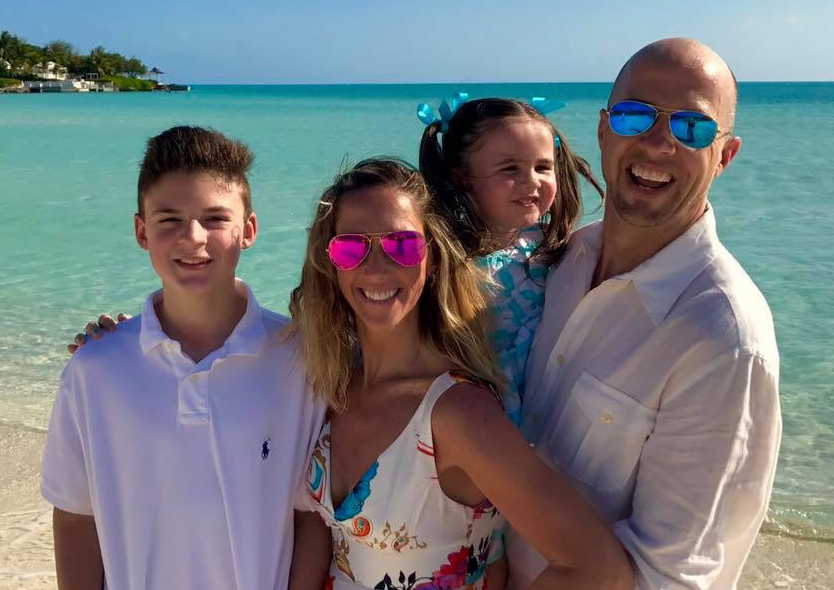 An avid cyclist, Portland resident Liam Somers was in Acadia National Park for a weekend of riding with friends. He was out on his own for a quick training run early one morning, with the sun sitting just above the horizon. He kept his head low to shield his eyes from the glare as he pedaled up a long gradual incline, topping out at about 23mph. With his head down, he didn't see the car that had parked in the right hand lane and crashed into the back of it.
The force of the impact catapulted him head first through the back window, the glass cutting deeply into his neck and chest. Passers by called for help and applied pressure to his wound. Liam remembers thinking, "There's so much blood. Am I going to survive this?"
Liam needed surgery from trauma specialists, but the closest ones were more than 50 miles away in Bangor. A ground ambulance would take more than 90 minutes to cover that distance, but the LifeFlight helicopter could do it much faster. The closest helicopter, based in Bangor, was already on a call, so the Lewiston-based aircraft headed for Seal Harbor, arriving just 35 minutes later. The flight crew assessed Liam's injury and prepared him for the 18-minute flight to Eastern Maine Medical Center. There, surgeons repaired his damaged blood vessels and stopped the bleeding, and he remained intubated for a few days until the swelling in his neck subsided.
Thanks to the quick trip and experienced care, Liam made a full recovery with just a few lingering scars to remind him of that fateful bike ride.