Nine-year-old Phoebe Root is a whirlwind of energy. She plays competitive soccer, loves gymnastics and is part of the local YMCA swim team. She and her younger sister, Chloe, build forts in the woods behind their house and explore the pond nearby. When she needs some quiet time, she kicks back with her pencil and paper to create posters and work on her newest fashion design ideas.
This may all sound pretty normal for a nine-year-old until you stop to consider how Phoebe's life started out back in 2003. When she was just eight weeks old, she was diagnosed with biliary atreasia, a serious liver disease that would require a transplant. For months, little Phoebe endured surgeries, dehydration and  frequent trips to Boston where the doctors tried to get her bigger and stronger until it was time for her to receive a new liver.
Phoebe's parents, Amy and David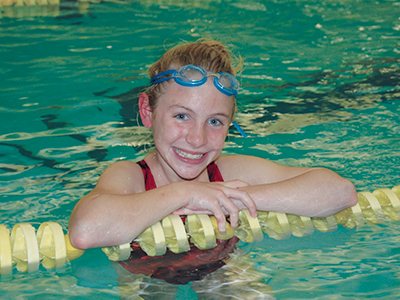 , knew that when the call came, they would have a few short hours to get to Boston Children's Hospital for the surgery. Time is critical in organ transplant procedures, so they worked out a plan with LifeFlight to transport Phoebe to Boston.
Amy remembers the night of the flight like it was yesterday. "The call came in at 9pm and we instantly activated our plan. Fortunately, the LifeFlight helicopter was available. Without it, we may not have made it to Boston in time for the transplant that saved Phoebe's life."
It took several more months for Phoebe to recover, and she and her parents continued to make routine treks to Boston Children's over the next few years. But Amy believes this experience contributed to some of Phoebe's best attributes. She's the world's best big sister, with a deep sense of compassion for people who have unique challenges or special stories.
"When we were faced with this challenge nine years ago, we  really thought our lives would be different," explains Amy. "We had braced ourselves for years of obstacles. Instead, hardly a day goes by when we don't marvel at how wonderfully normal our lives are. Better than normal, even."
CREW MEMBERS
CommSpec Kim Bishop
Pilot John Scanlon
Nurse Doris Laslie
Medic Kim McGraw