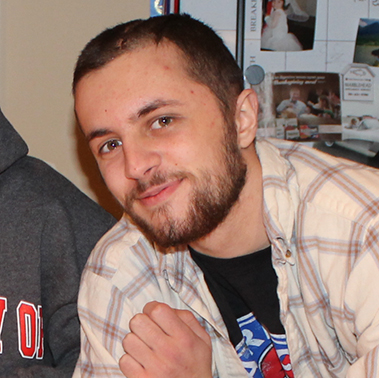 Sean Janko was practically raised on the slopes. He grew up going to Sugarbush in Vermont nearly every weekend with his parents and younger sister and was an accomplished freestyle skier, finishing second at state competitions.
One weekend last winter, instead of heading to Vermont with his family, Sean and his friends decided to check out the trails at Sunday River in Bethel. With his mother's parting words still ringing in his ears ("You'd better wear your helmet or I'm taking your car away!"), Sean joined his friends at the terrain park for a day of skiing. He was about halfway down the slope when another skier came off of a jump at a high rate of speed, his knee colliding with Sean's helmeted head.
It was clear to friends and bystanders that both skiers were seriously injured, so they immediately called for ski patrol. When the mountain's emergency medical rescuers arrived, they found Sean completely unresponsive. One ski patroller, who also worked as a flight medic in Boston, realized Sean was going to need treatment from trauma specialists as soon as possible. He and his colleagues wasted no time in calling for LifeFlight and preparing the crew for what they would encounter when they arrived.
As soon as the flight crew touched down, they were ready to place a breathing tube and connect Sean to a ventilator. They gave him medications and maintained his airway for the 20-minute flight to Central Maine Medical Center in Lewiston.
About an hour after the slope-side collision, a CT scan at CMMC revealed that Sean had suffered multiple cranial fractures, a subdural hematoma and subarachnoid hemorrhages. The massive trauma was causing his brain to swell and he badly needed a craniectomy, a procedure in which a piece of skull is temporarily removed to relieve the pressure. A few hours after the surgery, his parents began to feel a faint glimmer of hope for their son's recovery.
"Sean was moving his arms and legs when prompted," remembers Sean's mom, Brigitte. "He could nod his head to answer questions and once, when he woke up briefly, he squeezed my hand so hard it hurt. It was the best feeling I've ever had."
Sean was kept in a coma for several days to give his body a chance to heal before being moved to the pediatric intensive care unit at Massachusetts General Hospital to continue his recovery. Because he was still in serious condition, the LifeFlight crew transported him to Boston in the helicopter. Evaluation by his team of specialists at MGH showed that his eyes, ears and neck were doing fine, and all of his major blood vessels were intact. All focus turned to helping Sean heal from his brain injury, which he was doing at a remarkable pace. Seven days after the accident, Sean's breathing tube was removed and he began speaking in full sentences. Two days after that, he was sitting up to eat and could walk by himself. He spent another 10 days in rehab, working with occupational, physical and speech therapists, and was finally sent home three weeks after the accident.
Sean celebrated his 18th birthday 6 weeks after his accident and just a few days later returned to school full time. He graduated on time with his classmates and has since gone on to college to study art and industrial design.
Sean's flight nurse, Jackie Turcotte, adds, "Fortunately for Sean, the emergency medical system worked great that day.  He was able to get immediate attention on the ski slope and quick transport to definitive care.  It was a great example of how all of our emergency services work together to meet the needs of the patient."