From the LifeFlight Foundation
Setting the course for a brighter future
There is little doubt that after the year we all had, the saying "hindsight is 20/20" takes on a whole new meaning. The last twelve months have caused many of us to experience an enormously wide range of emotions, as we were forced to carefully navigate a complex and constantly shifting landscape. Through it all, we came to appreciate the simple yet immensely important gifts of family, health, nature, compassion, empathy, resilience, and perhaps most especially, generosity.
On behalf of all of us at the Foundation, the entire LifeFlight of Maine crew, and all the patients and families who we helped in the past year, we hope you take great pride in knowing what a difference your generosity has made.  3,651 donors answered our call for help, sending in not only much needed funds but also a plethora of creative, kind, and thoughtful notes.
Your support strengthened and bolstered us both financially and spiritually, as we were able to quickly convert your generosity into much needed personal protective equipment for the crew, ventilators, and isolation systems. Your kindness literally helped us to keep the LifeFlight family safe so that we could send every pilot, nurse, and mechanic home to his or her family at the end of the day (or night)!
The poet Bonnie Bostrom wrote, "In the midst of gathering darkness, the LIGHT becomes more evident." Thank you for being that LIGHT for us. Now when we look back upon what was indeed a challenging year, we will see the silver lining created by that light, shining through the clouds. And that just may be a sight worth looking back at.
May we take the gifts given in 2020 and set the course for brighter days ahead.
Kate O'Halloran, Executive Director
The LifeFlight Foundation

Kate O'Halloran, Executive Director
The LifeFlight Foundation
From LifeFlight of Maine
Making sure LifeFlight is there in a moment of need
Each year we share our annual report to highlight where we have been, important milestones we have reached, and our plans for the year ahead.
2020 was a very different year.
In the early months of the winter we were closely watching reports of a novel respiratory virus beginning to sweep the world and making preparations to respond.  At the same time we were pushing forward on a new replacement aircraft contract, implementing a new national demonstration project with the Federal Aviation Administration on 'next gen' precision helicopter navigation, and partnering with Northern Maine Community College, Aroostook County hospitals and EMS services with our first external Critical Care Academy.
In the first two weeks of March we were busy. We met with the FAA in Washington DC to discuss the 'next gen' project, we finished Part 2 of the Critical Care Academy in Presque Isle, and led the annual US Helicopter Safety Team Aviation Infrastructure Summit in Washington DC.  Then on March 13th, just as our teaching team and new LifeFlight orientees returned from Aroostook County and we returned from DC, everything changed.  On March 17th LifeFlight transported our first known COVID-19 patient. SARS Co-V-2 upended all of our lives and required quick re-calibration, rapidly evolving science, and rigorous, rigorous practice to get through safely.
Over the next months we developed, refined, and redeveloped our standard operating procedures and clinical protocols to manage highly infectious disease on a constant basis. We incorporated new bio-isolation technologies and new decontamination and disinfection systems. We used our simulation systems to practice, practice, practice management of complex highly infectious patients. And every day the LifeFlight teams of communication specialists, aviation mechanics, pilots, paramedics, nurses, and physicians showed up to take care of Maine. Through the year we cared for more than 900 known or presumed COVID-19 positive patients (43% of our patient transports).  These patients were all critically ill and many had multiple complex clinical diseases in addition to a COVID-19 diagnosis.
But while we will all remember 2020 as a year of incredible challenges, COVID-19 is only part of the story:
Most important, we safely took care of 2,266 patients.
Our medical directors completed a comprehensive update of our clinical protocols.
We completed Part 3 of the Critical Care Academy with seven new clinical orientees and started a clinical residency program for our medical crew.
With support from the LifeFlight Foundation, we replaced all of our multiple channel medication infusion pumps, replaced all of our ultrasound technology, started replacing our video laryngoscopes, and are in the final stages of replacing and upgrading our ventilators due to COVID-19.
Also with support from the LifeFlight Foundation, we initiated a new helicopter fleet replacement project and welcomed the first new aircraft (N901LF) in September.
Working with the FAA, we have designed and flight-checked the first-in-the-nation low-level precision performance-based navigation instrument flight route (IFR) joining Bangor and Bar Harbor. The next six of eventually forty-two routes are in design and testing. Check out this informational video to learn more.
Five new aviation staff joined the flight crew.
As we had to transform our internal education and teaching system, we have configured simulation labs at each of our hangars.
All of the new bio-containment, decontamination, and disinfection systems continue in use.
As we look ahead the pandemic is still with us and each day we are continuing to care for complex and critically ill COVID-19 patients.
With your support of the LifeFlight Foundation, all the work we undertake continues and accelerates.  In the year ahead:
We will safely care for more than 2,000 critically ill and injured patients.
We will continue to evolve our internal residency program and our Critical Care Academy with a second program in Aroostook County and additional continuing medical education programs including pediatric-focused training.
We will complete the simulation teaching labs at our base sites allowing simultaneous multiple venue critical care programs supporting our community hospital and EMS partners.
A second helicopter (of three) will join the fleet as part of the standardization project, providing state-of-the-art aviation for critically ill patients.
We will continue the 'next gen' IFR routing project with the FAA.
We will continue with our joint projects with the Maine Department of Transportation and FAA for airport runway and weather station improvements around the state.
We will continue to work on our ECMO transport program with Maine Medical Center.
We will continue the transition to bring our current contracted aviation management internal to LifeFlight to reduce costs and improve services.
We will work with the Emergency Medicine Residency at Maine Medical Center to support their new EMS Fellowship program and expand our research capability.
We will continue our commitment to maintain among the lowest costs and charges in the country.
After a challenging year the future is bright. LifeFlight is there when needed, but it is a system-wide team effort. In the moment of need it is the communication specialists that answer the phones when someone dials 9-1-1, law enforcement and fire rescue first responders, EMS providers, and all of the physicians, nurses, and clinicians in Maine's hospitals that make the difference 24 hours a day, 365 days a year.  With huge thanks to everyone who supports the LifeFlight Foundation and to all of our partners in the emergency care and public safety system, our deepest appreciation for making sure LifeFlight is there in the moment of need.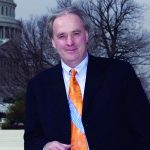 Thomas Judge, Executive Director
LifeFlight of Maine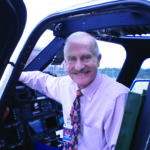 Norm Dinerman, MD, Medical Director
LifeFlight of Maine