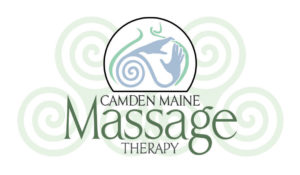 January is LifeFlight month at Camden Maine Massage Therapy. Nicole Recht, owner, will be donating 10% of all profits to LifeFlight of Maine.
Last fall, Nicole attended LifeFlight's 15th Anniversary Gala event at Owls Head Transportation Museum and was moved by the stories of people whose lives have been touched by the critical care and transport service that LifeFlight provides. She decided that LifeFlight was an organization that deserves recognition and community support for all they provide to people when they need it most.
"It's an organization that no one thinks about until you really need them, and then you really need them!" says Nicole. "This is a way that I can support LifeFlight while helping my clients stay healthy in the new year."
So start your new year off right and schedule a therapeutic massage at Camden Maine Massage Therapy in January. Is there a better way to support Maine's only emergency medical helicopter service?
Camden Maine Massage Therapy is located at 28 Washington Street in Camden. Call 207-236-2889 to schedule an appointment or visit www.camdenmainemassage.com
Rates are $50 for 30 minutes, $85 for 60 minutes and $115 for 90 minutes.