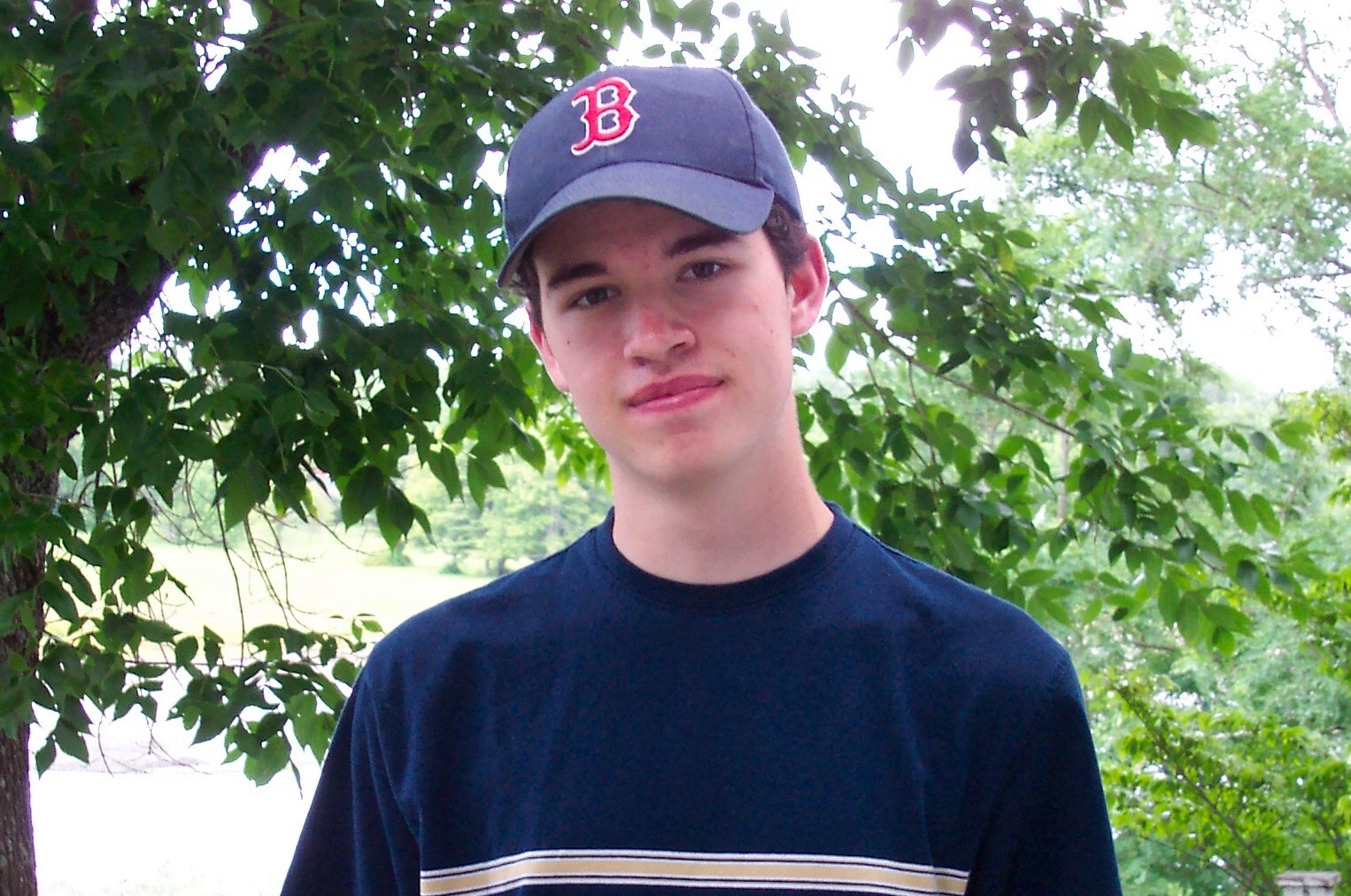 On a dark and rainy evening in 2006, LifeFlight was placed on standby for a possible scene flight to Brooksville, Maine. Within minutes MedComm officially dispatched the call and the LifeFlight medical crew was off to the rural residential area established by the Brooksville Fire Department as the landing zone – a field usually catering only to the local deer. Upon landing, the LifeFlight crew set out on foot for the residence of the "unresponsive teen," 200-300 feet 'up the road.'
At the residence, the ambulance crew and first responders were already headed out of the house with 16-year-old Christopher Lirakis secured to an ambulance stretcher. A quick glance at the stretcher revealed the young, otherwise healthy, male was posturing – a term used to indicate that something medically was occurring at the cerebral level of the brain.  They advised the flight crew that Chris, who had always been very active, recently qualifying to run in the state outdoor track meet, had a clenched jaw and that no additional means of airway support were possible.
According to Callie, Chris' younger sister, her brother had complained of a headache and nausea before she was unable to awake him from the family couch. She told her Mom what was happening over the phone and a neighbor came in and called EMS. Chris' parents were driving their eldest daughter back to Maine from New York when they learned of their son's situation.
The ambulance crew was able to start a single intravenous (IV) line and had administered medication to control the perceived seizure activity. The LifeFlight crew went to work quickly securing Chris' airway and initiated additional IV lines. A blood gas was also immediately drawn using LifeFlight's iStat, a portable laboratory machine. In addition to continued medication to reduce possible seizures and posturing, LifeFlight was able to use the iStat readings to adjust ventilations and oxygenation to more effective levels.
A mere twenty minutes on the scene was followed by a short 14-minute flight to Eastern Maine Medical Center, where Chris was rushed to surgery to relieve the bleeding in his brain; bleeding that was causing a life-threatening force and brain shift.
Hours after surgery, Chris was placed in EMMC's Pediatric Intensive Care Unit, where he made substantial progress over a period of a few days. A drain in his head was keeping the bleeding vessels from creating life-threatening pressure and his vital signs remained optimistically stable and improved.
"By saving so much time, LifeFlight truly made the difference between life and death for our son," recalls Kathy Lirakis, Chris's mother. "This was the scariest night of our lives, but the outcome could have been quite bad if treatment had been delayed. Instead, Chris is back to his old self, kayaking, reading, watching the red sox and taking the dogs for walks in the woods."
But his experience left a lasting impression. During his senior year at George Stevens Academy, he embarked on a community project to develop a more comprehensive landing zone infrastructure in Brooksville. Chris sat down with Tom Judge, LifeFlight's Executive Director, and other crew members to discuss the criteria for rural landing zones. Then, armed with a borrowed GPS (global positioning system), he scoured the Blue Hill peninsula looking for fields that met the criteria. Once he recorded the coordinates, he created a book that describes each zone in detail and contains several photos of each field.
"Chris' project is a great example of how community volunteers can help LifeFlight's mission to transport critically ill and injured patients in all of Maine, including rural towns and island communities," said Judge.
Since its inception in 1998, LifeFlight has been working to improve the aviation infrastructure in the state. For several years, the organization has helped hospitals secure public funding to build helipads, communities create landing zones, and local airports install fuel systems and automated weather observation stations.
Chris' project takes these improvement efforts a step further and shows how students and other local volunteers can work in their own communities to make sure LifeFlight will be there when people need it most.
Former crew member John Macone sums it up best, "The real reward for those who work at LifeFlight of Maine is to hear the stories of those who overcome adversity and go on to reach their own potential. Even better are those who dedicate themselves to helping others."
Chris graduated on time from George Stevens Academy and went on to college, and eventually graduate school. Today, you can find him working in Massachusetts where he lives with his wife.